News
+++ ANNOUNCEMENT +++
And here is our revelation, guys!
Big news coming up!
These could be the most amazing sheets of paper we've ever had in our rehearsal room.
The DVDs are here!
Dear fans and friends,
We have big news for you: The DVDs came in the mail today!
In the coming days we will prepare and send the parcels and rewards to our supporters of the crowdfunding campaign. For everyone else the DVDs are available in our shop now (!) and will be shipped from September 14th. https://elvellon.bandcamp.com/merch/until-dawn-live
Important for all crowdfunders: If you have moved in the meantime, please send us your new address to crowdfunding@elvellon.net
We are very grateful for all your patience and loyalty during these strange times. We can't wait to share our joint work with every single one of you.
Until Dawn Anniversary
We have a special anniversary to celebrate this month! Our wonderful debut album »Until Dawn« turned 2 years old and we couldn't be happier and more blessed with guys like you as our beloved fans! You show us your love everyday. No matter what, you stand with us! Even in these crazy and - especially for bands like us - rough times you support us. And this is nothing but truly awesome.
We still don't want to miss the chance to give you another option to support not only us:
This Friday, June 19th (from midnight to midnight Pacific Time), Bandcamp will be donating 100% of their share of sales to the NAACP Legal Defense Fund, a racial justice organization with a long history of effectively enacting change through litigation, advocacy, and public education. Read the statement here: https://daily.bandcamp.com/features/bandcamp-naacp-ldf-fundraiser
So don't wait any longer and shop for two great purposes at a time. We count on you
Videos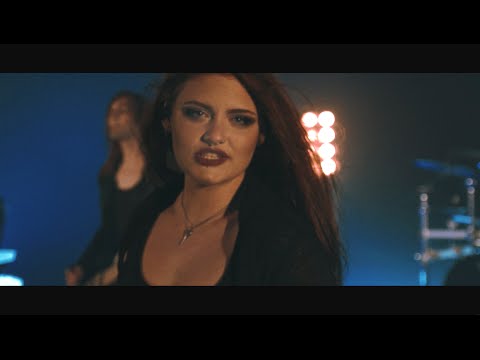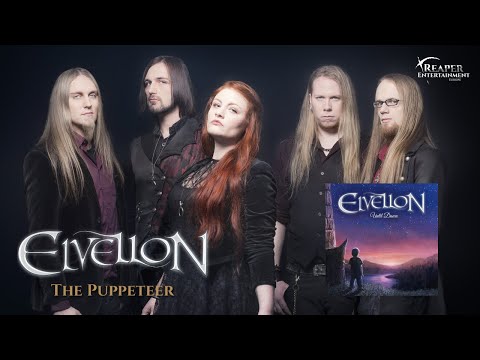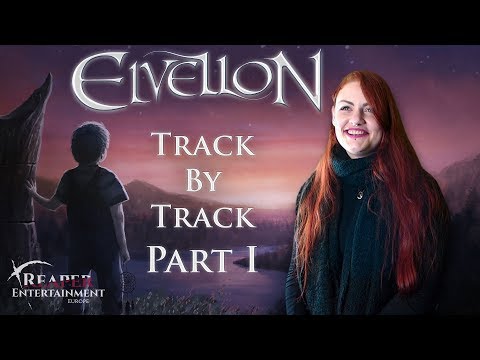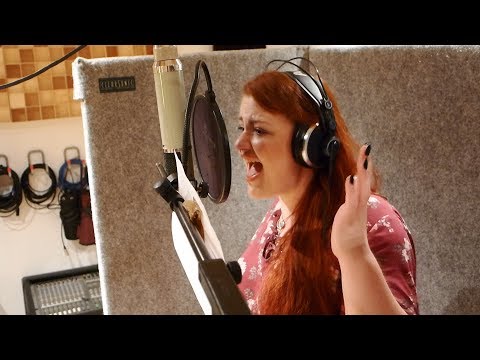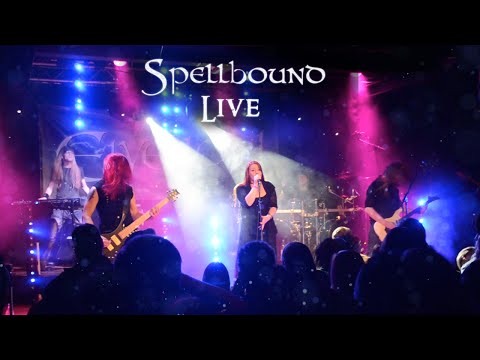 About
Elvellon
Bombastic Symphonic Metal made in Germany: Elvellon are about to take the world by storm!
From its inception in 2010 on the quintet has stirred up the scene and has enthralled both its growing fan base as well as the music press with a captivating blend of catching guitars, thunderous drums and magnificent orchestration. As a result, renowned national magazines such as Orkus and Sonic Seducer took notice of the highly promising youngsters early on, while German Metal Hammer magazine even dubbed them "heroes of tomorrow". Through their first online singles `Oraculum´ (2013) and `Born From Hope´ (2015) – which was accompanied by a masterfully crafted video clip by Mirko Witzki (Any Given Day, Caliban, Deadlock) that almost reached one million views on YouTube within the first year – the band proved that all premature praise had been well-deserved. The 2015 release of their self-produced 5-track EP "Spellbound" marked the first milestone of their career that sent critics from all over Europe into rapture.
Live on stage, the synergy of Elvellon's powerfully performed soundscapes and vocalist Nele's angelic voice always strikes home, too, with the result of a variety of celebrated festival gigs over the recent past, including shows at prestigious German M'era Luna Festival and Wacken Winter Nights.
After the first deal with the aspiring label Reaper Entertainment was inked, the course for Elvellon's conquest was set and things came thick and fast for them:Thanks to a hugely successful crowdfunding campaign, which reached almost double the funding goal, the band was able to finance their debut album 'Until Dawn'.
Within weeks of its release, it was sold about 2000 times so that re-pressing of 'Until Dawn' hat to commence only three months later. Uplifted by both the fans' and the journalists' outstandingly positive feedback Elvellon will carry on their conquest at this year's Metal Hammer Paradise festival in November as well as at Rock Fest Barcelona 2019, Metalfest Plzeň in Czech Republic and many other concert venues all over Europe. As far as milestones are concerned, there's no end in sight!

Nele Messerschmidt
Vocals
Year of birth: 1994
Musical Background:
I come from a musical family where nearly everyone plays an instrument or sings. From a young age I grew up with music and was part of many different musical projects here and there.
Sometime when I was still quite young I found out that singing also functions like a kind of outlet for me and so I began to take my hobby serious, always looking for new musical experiences. One of them was finally Elvellon, something that began as an Intermezzo and than became something bigger and more important to me.
Inspiration:
Inspirations for me are foremost good talks with substance, as well as relaxation and a lot of sun, the sea or a walk through the woods. Also I like to suck in every detail that nobody talks about and sometimes it can be a meaningful dream or a cool beer after a hard days` work.
Gilbert Gelsdorf
E-/A-Guitar
Year of birth: 1988
Musical Background:
Quickly after being born my development was shaped by musical education and many years of classes with different instruments. Over the years this lead to me spending more time in bandpractice than in school. I already had my first metal band Ravian when I was 14 and I have stayed pretty true to that genre. 2010 we shared the rehearsal room with a band called Elvellon. Two years later I then joined them.
Inspiration:
Where it comes from exactly, I can only guess. Probably for the most part from the music that I listen to. Be it metal, movie soundtracks or folk: Music always inspires me. And then there is the phenomenon that only occurs when I´m holding an instrument in my hand. You suddenly get kissed by a muse and you think to yourself: "Wow, that sounds really awesome. What did I just play?" :)
Maddin Klüners
Drums and Percussion
Year of birth: 1991
Musical Background:
I think my musical interest got me when I was about 12 years old. Because I was always very excited by drums in some soundtracks or songs and I always liked to beat on all kinds of different things, I decided to actually start playing the drums properly.
At the beginning of 2010 I got the offer from Pascal to play with him in the fully equipped rehearsal room of Ravian, a band from Moers. Of course I didn´t let this opportunity slip by and so we met many times during the week, in which I really started to play the drums. Out of this small and inconspicuous idea grew regular rehearsals and with that the foundation for what was to become Elvellon.
Inspiration:
Inspiration in my eyes is a word that can have an endless amount of facettes and sources. In my case it´s already things like the sunrise or sunset, wide open green, waters and in general everything in connection with nature. Also it´s movies, music, sounds, smells, places that I know from my youth, people and so much more that can take my worries and the negativity about a lot of things away and let me see new "horizons".
Pascal Pannen
Keyboard/ Piano
Year of birth: 1992
Musical Background:
I do not really have a sophisticated background, because I never went to music lessons or had private ones. Since I started making music with 13 years I learned from watching professional musicians and mostly taught myself. In those days I mostly grabbed a bass and played my favourit songs. Through what I played I gained more and more knowledge about musical theory like for example scales. Over the years I practised like this until I decided to learn the Keyboards and Piano. What began as a hobby has developed to a proper passion, which I can live out to the maximum in the band.
Inspiration:
I let myself be inspired by feelings mostly, be it the nicer ones or the bad. To form a completely new story out of your own memories and to internalize every stimulus while doing that. This is helped of course by listening to your favourite music or to simply take a nap.
Elvellon
Live
Upcoming Shows
Currently there are no events.
Past Shows